We recognize that all our patients are unique and deserve to receive dental care that reflects their individual needs. Our experienced and talented dental team is committed to working with you and your family to create a comfortable, stress-free, and rewarding dental experience every time you visit our practice.
We are pleased to welcome you and your family, and we look forward to working with you.
---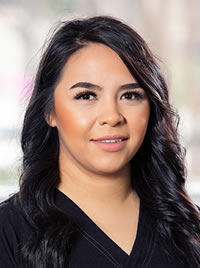 Ana
New Patient Coordinator
Ana is one of the first people our patients and parents meet. She checks patients in to their appointments and schedules OR visits. Her caring attitude toward our patients and our team is evident in her warm smile and generous personality.
Outside of work, Ana enjoys spending time with her two children, Valerie and Abraham.
---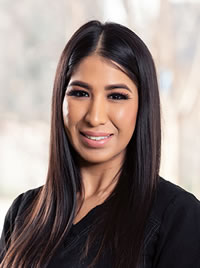 Cindy
Insurance / Financial Coordinator
Cindy assists patients with insurance verification, claims, payments, and balances. While much of her work is done with parents, Cindy loves being around our little patients as much as possible! Their smiles bring her joy and their laughter fills her heart.
Cindy has been married for more than a dozen years and has two wonderful sons, Ayden and Liam. Her hobbies include decorating, crafting, and shopping.
---
Diana
Registered Dental Assistant
Diana works alongside our hygienists and doctors to provide gentle care and education for great oral hygiene. She is patient, kind, and enjoys hearing all the stories our patients have to share.
Diana and her husband Luis have a young son, Nathan, as well as a Pit bull adopted from the SPCA named Zuco. They enjoy family movie nights and going to the zoo!
---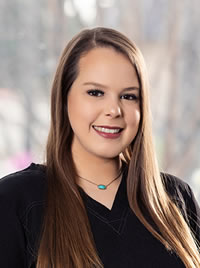 Emily
Registered Dental Assistant
Emily, our office's personal Tooth Fairy, assists with patient care and visits local schools to talk to the kids about oral health and good hygiene. Her goal is to help all children enjoy their visits to the dentist, from toddlers' first teeth to teens off to college.
Emily keeps busy working out, spending time with family and friends, traveling, and being active in St. Patrick's Church.
---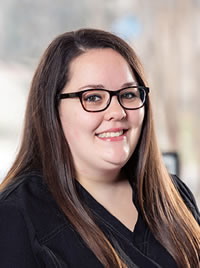 Hannah
Registered Dental Assistant
Hannah's goal as a dental assistant is to help patients have positive experiences at the dentist the way she did as a child. As one of our dental assistants, she gets the opportunity to shape patients' opinion of dentistry with her friendly and outgoing attitude.
Hannah and her husband Evan have two sons, Kaleb and Ethan. Fridays are reserved for family game night! Hannah also loves traveling and cooking.
---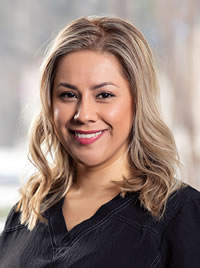 Maria
Registered Dental Assistant
Part of our office for more than 14 years, Maria is our lead assistant in our clinic and in the hospital setting. She understands that helping kids have great dental experiences now will make good oral hygiene easy into adulthood.
Maria has two daughters, Emma and Ella, and a sweet bull terrier named Ellie. She loves family gatherings and traveling.
---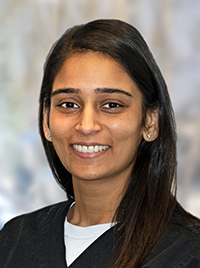 Niti
Registered Dental Hygienist
Niti feels fortunate to spend her days making kids smile! While providing gentle cleanings and home care education, she creates a pleasant experience for both the parents and the children she sees. She shares a passion for dentistry with our doctors and the rest of our team.
Niti and her husband Pratik have a Maltese/Poodle pup. A self-proclaimed foodie, Niti also enjoys traveling, hiking, reading, and cooking.
---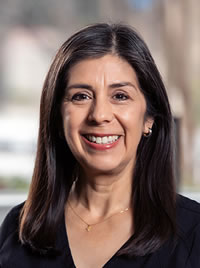 Rebeca
Registered Dental Hygienist
Rebeca provides gentle cleanings to our young patients and provides education to parents on optimal dental healthcare for their children. She has more than 30 years of experience in helping even the most nervous patient feel safe and secure. Her calm, compassionate demeanor puts child and parent alike at ease.
Rebeca has been married for 32 years. She has five daughters, a son, and one grandchild with another on the way! She enjoys spending her free time walking, bike riding, doing water aerobics, and attending Bible studies. She and her husband help with marriage prep for their church, Christ the King.
---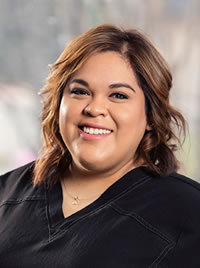 Veronica
Office Administrator
Veronica helps handle the business end of our practice by processing insurance claims and payments, and checking patients in and out of appointments. Parents can count on Veronica to guide them through the financial aspect of their child's treatment with ease and efficiency. Veronica is also a registered dental assistant and loves every moment she gets to work with the kids.
Veronica has been with her husband a decade. They have a wonderful daughter and a pet bunny named Clover. Family time is the most important thing to Veronica.